Fostering restorative cultures by connecting past stories, with what we do today, to how we envision the future.
Repair Acts is a pluralistic, artist-led research programme that explores repair, care, maintenance and healing cultures. We do this by creating contexts for dialogue around restorative futures through making and building art works, carrying out desk and applied based research, designing and developing art exhibitions, workshops and conversational spaces.
Working deeply at a local level, within landscapes and infrastructures and in association with communities, governing bodies, craft, artisan, skilled trades and other professions, we connect local wisdom to global flows, through policy, law, legalisation and international partnership.
CURRENT AND UPCOMING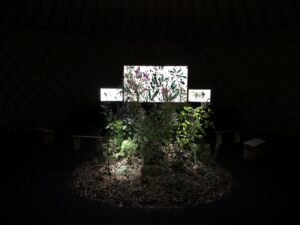 LUAN Gallery
01.07.2023
Athlone, Ireland
LUAN Gallery, Athlone, Ireland new work on healing space for species loss "Go Deo" showing as part of 'Athrú, an Invocation'. Opening 1st July – running till 7th Sept, 2023.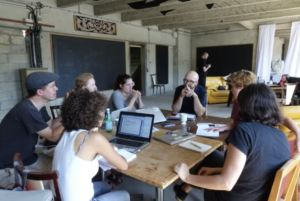 No School
13.07.2023
Nevers, France
Direction Action for Repair, Talk and Workshop
REPAIR DECLARATIONS
Repair Declarations work as statements or demands that we can get behind and act on. They are co-produced with local communities so that we can collectively explore what changes are needed, so as to mend and fix more things, more easily. Below are examples gathered from work carried out in the UK, Ireland, Brazil and India. Find out more how are Repair Declarations work here.
We call for the city council to support accessible small-repair drop-ins across the city that host regular repair days and develop neighbourhood exchange hubs, where spare parts can be traded and skills learnt.

Bristol Declaration, 2021
Repair delays sending stuff to the landfill.

India Declaration, 2021
The reuse of things in a cascade effect can be used as a tool to foster repair. A flow of repairable objects can achieve multiple uses and values.

Brazil Declaration, 2021
STORIES OF EVERYDAY REPAIR, CARE & MAINTENANCE